Submitted by: Ron Rodjenski, Hyde Park Town Administrator
SIDE ROADS, TRAILS AND VISTAS
Take a ride on the GMB and side roads this Fall
Hyde Park's scenic roadway vistas and outdoor recreational amenities are plentiful. Coupled with a small-town atmosphere and community activities, these outdoor attractions (both within the town and nearby) provide plenty of Fall "must do" activities for residents and visitors. Side roads in Hyde Park are an attractive alternative to the busy state highway system and offer less traffic and expansive vistas of area mountains. The Village of Hyde Park, off the south side of Route 15, provides a quaint village setting with historic homes along Main Street, Ten Bends Brewery is near Lamoille Valley Chevrolet & the Fork & Gavel Café can be found near the Lamoille County Courthouse (a National Historic Landmark). Tired of driving, park along Depot St Extension and walk or ride on the Lamoille Valley Rail Trail – nearby destinations are the Vermont Studio Center (Johnson Village) and Lost Nation Brewing/Rock Art Brewery (Morristown).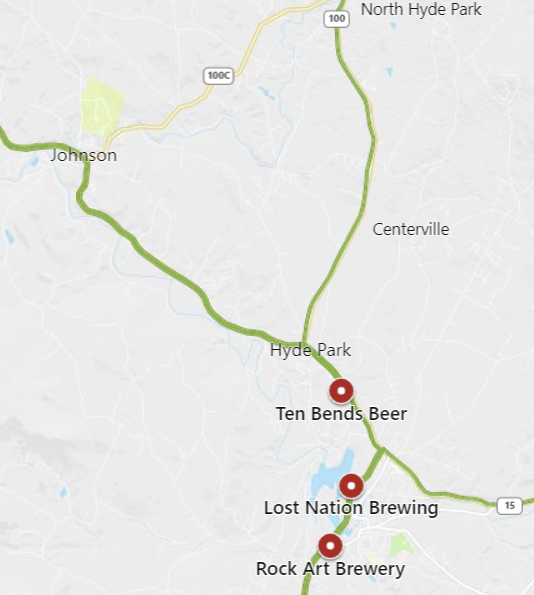 COMMUNITY ARTS & HISTORY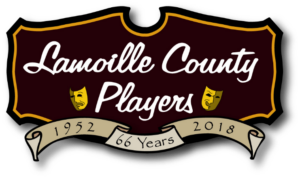 Travelers and residents can take advantage of two shows at Hyde Park Opera House: Arsenic & Old Lace on the weekends of October 4-6 & 11-13 and Boeing Boeing the weekend of November 8-10 & 15-17. Click here for more information.
While on Main Street – look for the POP-UP History Trail – Hyde Park has a rich history, and people love exploring its historic buildings and sites. And throughout this project, we heard that people want more activities and events in the village, and more things connecting the Rail Trail to the village center. So we've created the new Hyde Park Pop-Up History Trail.
This fun, 1-mile trail includes 17 signs featuring stories and photos of local history. Pick up a trail map and scavenger hunt at either of the Rail Trail access points or in the village center. Walk or bike the trail at your own pace and learn all about Hyde Park's history. This temporary trail will be up all summer, and we want to know what you think! After our trial this summer, Hyde Park can change it, replace it with a new activity, or make it permanent. More info: www.connecthydeparkvt.org
See the interactive map, download a printable version of the map.
Green River Reservoir
For the few that have visited the tranquil undeveloped waters of the reservoir, lasting memories and peace are acquired. Open for camping (27 tent-sites accessible by water only) – day use hours 10 AM to sunset. Call 888-1349 for reservations and click here for more information.

Hyde Park Home Day 09/21/2019 – Main Street
For many years, the volunteer members of the Hyde Park Community Circle have organized and conducted four community events each year, working with residents and friends who are interested in building community together…to think and act creatively together, providing ongoing support in a cooperative spirit. The annual events coming up are:
Hyde Park Home Day – Saturday, September 21, 2019 Noon
Hyde Park Lighting Ceremony – December 2019
Think Spring: Puppets & Plants – March 2020
Jedediah Hyde Ice Cream Social – July 2020