Submitted by: Tricia Follert, Morristown Community Development Coordinator
Traveling the Green Mountain Byway you'll come across lots of spectacular views, from mountain peaks to quaint villages and towns and there is always something to do.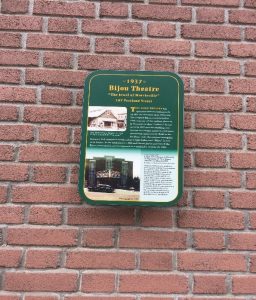 With school starting in a couple of weeks, lots of us are trying to get in as much summer enjoyment as possible before we start planning fall events. There is no better time to walk or ride your bike along the Lamoille Valley Rail Trail and as you get to Morrisville on the trail check out the mural on 10 Railroad that leads you on a fabulous history and art walk along the green line in Morrisville village.  From public sculptures to civil war bells, architectural treasures to murals, this fascinating 10-block walk will take you to 23 historical plaques that give every history and art lover something to talk about.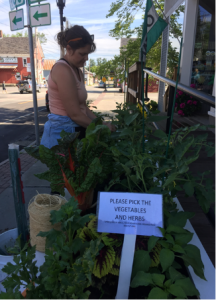 While you're strolling through the village take a nibble from one of the planters with lots of edible herbs and vegetables, take a rest in one of the locally painted chairs and check out the banners along the streets.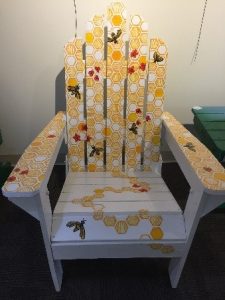 Make plans now to travel the Green Mountain Byway during fall foliage and stop at RocktoberFest on Saturday, September 28, 2019 in downtown Morrisville. Amusement abounds at this free street festival, live bands, cornhole tournaments, arts, pumpkin bowling, food and so much more.