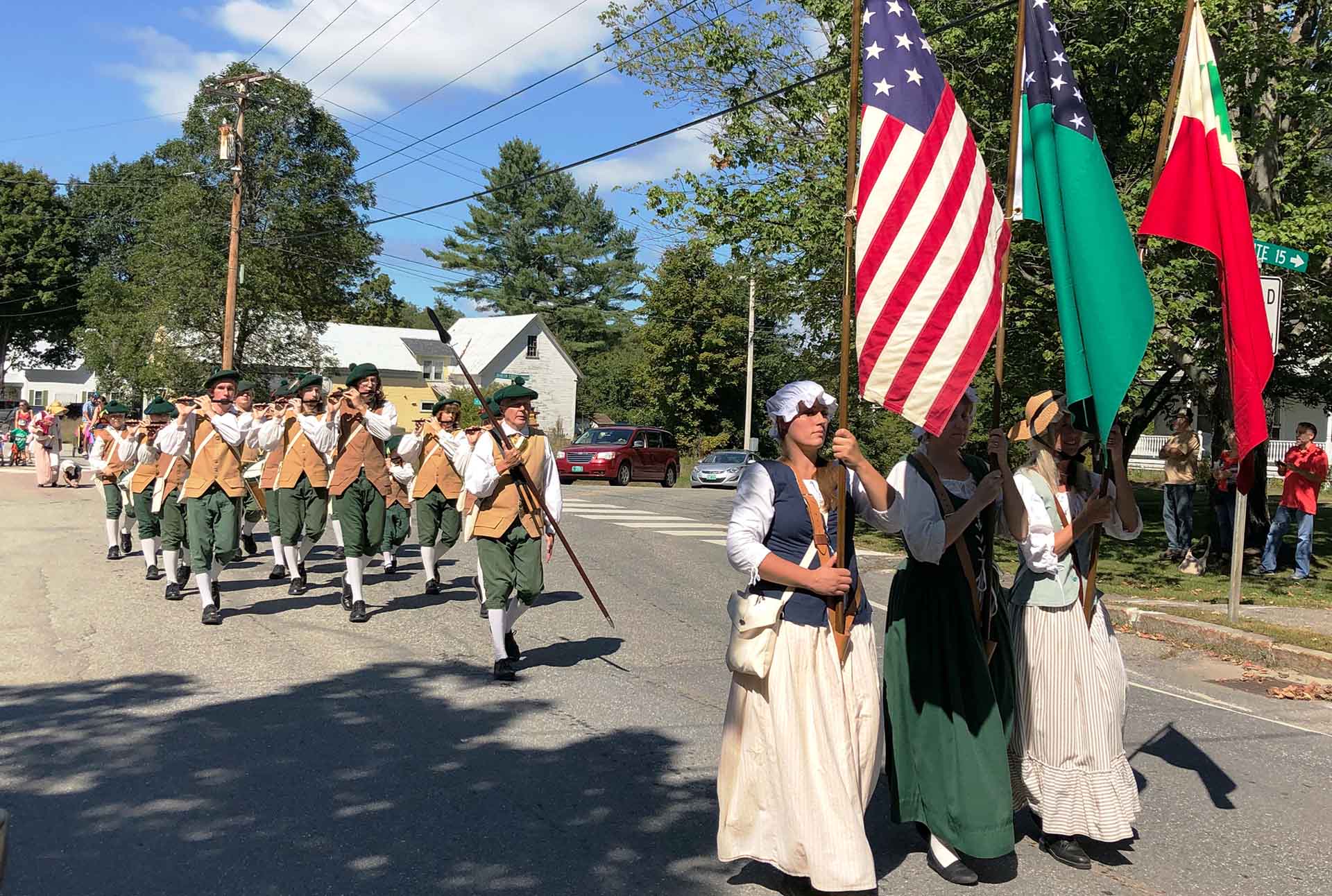 Historic Vermont Downtowns
Today, the Green Mountain Byway is a well-traveled stretch of road. But, its significance to historic Vermont downtowns predates today's automobile traffic.
From Trolleys to the First Paved Road in Vermont
From the early 1800s to the automobile revolution of the 1920s, early settlers to Vermont blazed trails of packed earth on small roadways. Horses and oxen moved people and goods between historic Vermont downtowns.
Waterbury and Stowe share a unique history along Route 100 due to the electric train that traveled daily between them for over 25 years. Specifically, the Mount Mansfield Electric Railroad, chartered in 1894, improved access to seemingly distant markets. During this time, Stowe pledged $40,000 of town funds and enlisted Boston investors to build the "Trolley" from the Waterbury Railroad Station to the Depot building.
For 35 years, passengers and freight rode on five cars to Waterbury Center. The route led them along what is now the current roadbed of Route 100 to Stowe's Lower Village. The hard-working system was a link for the booming Central Vermont economy. For example, the trolley transported to Boston products from finished wood to filled-to-brimming butter tubs. In 1932, the right-of-way was passed to the state which turned much of the rail bed into the first concrete paved road in Vermont, Route 100.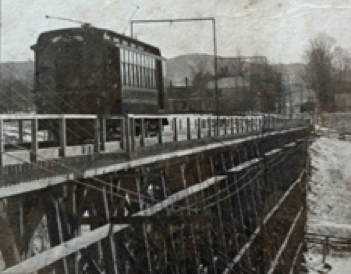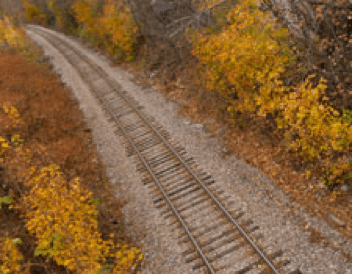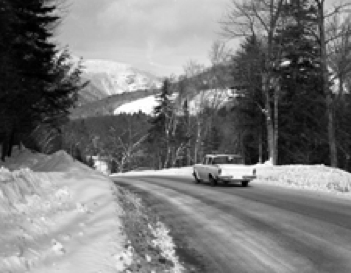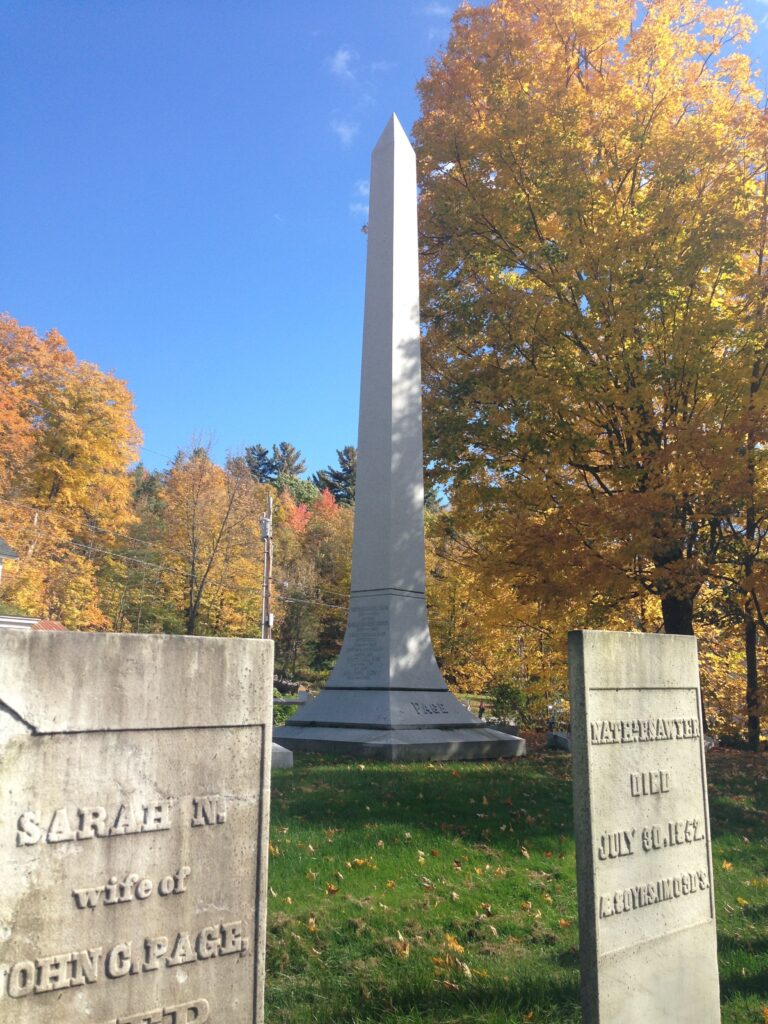 All Byway Downtowns are Registered Historic Sites
The Green Mountain Byway Vermont historic dowtowns include: Waterbury Village, Colbyville, Waterbury Center, Moscow, Stowe Village and Lower Village, Morrisville, Hyde Park, Johnson, Jeffersonville, and Cambridge. All of these population centers are included on the Vermont State Historic Register. They are significant for their architecture and the building trades, the history of transportation and recreation, and for people and events important to the state's history.
The Green Mountain Byway preserves important scenic and cultural resources, in balance with the community's social and economic well-being.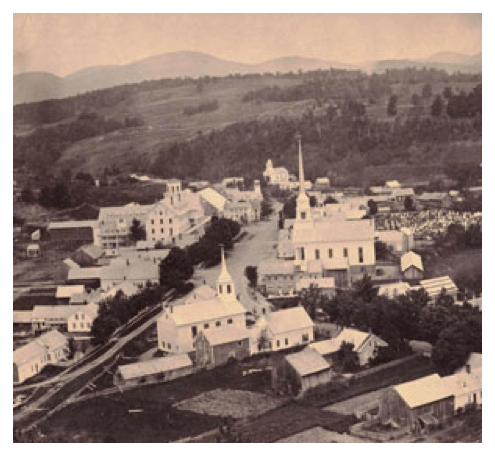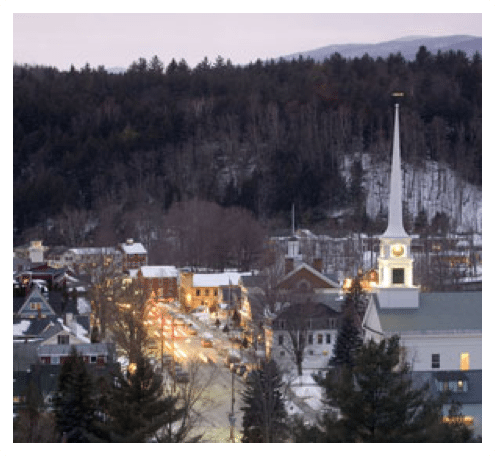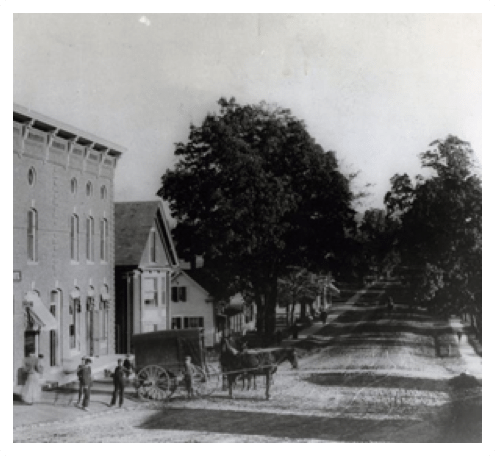 South Main Street in Waterbury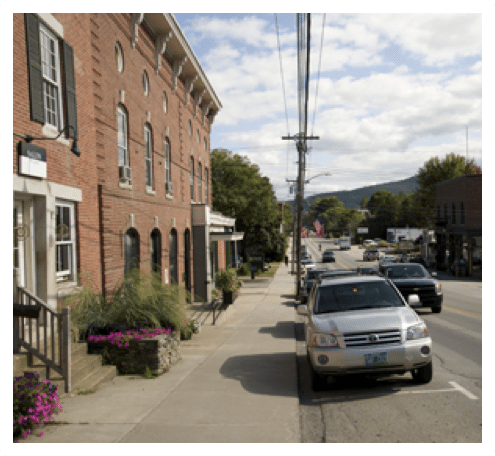 Historical Societies Along The Green Mountain Byway
Stowe Historical Society
Stowe Historical Society is housed in two, one-room schoolhouses.
90 School Street in Stowe Village.
Open Thursday, Friday, and Saturday from 1-4 PM
Vermont Ski & Snowboard Museum
The ideal destination for anyone interested in the history of skiing and riding in Vermont.
1 South Main Street, Stowe, VT
Thursday – Sunday, Noon – 5:00 pm
Morristown Historical Society
Noyes House Museum.
122 Lower Main Street, Morrisville VT
Open Thursday, Friday and Saturday, June thru August, Friday & Saturday September and October
Johnson Historical Society
The Holcomb House
188 Lower Main Street E., Johnson, VT
Open on the second and fourth Sundays of the month from 1:00pm to 3:00pm
Cambridge Historical Society
The historic Warner Lodge.
49 School St, Jeffersonville, VT
Open by appointment only
cambridgehistoricalsociety.org
Waterbury Historical Society
Waterbury History Center
28 N Main St, Waterbury Village Historic District, VT
Hours: Free and open to the public during the regular office hours of the Waterbury Municipal Building, 8:00 a.m to 4:00 p.m.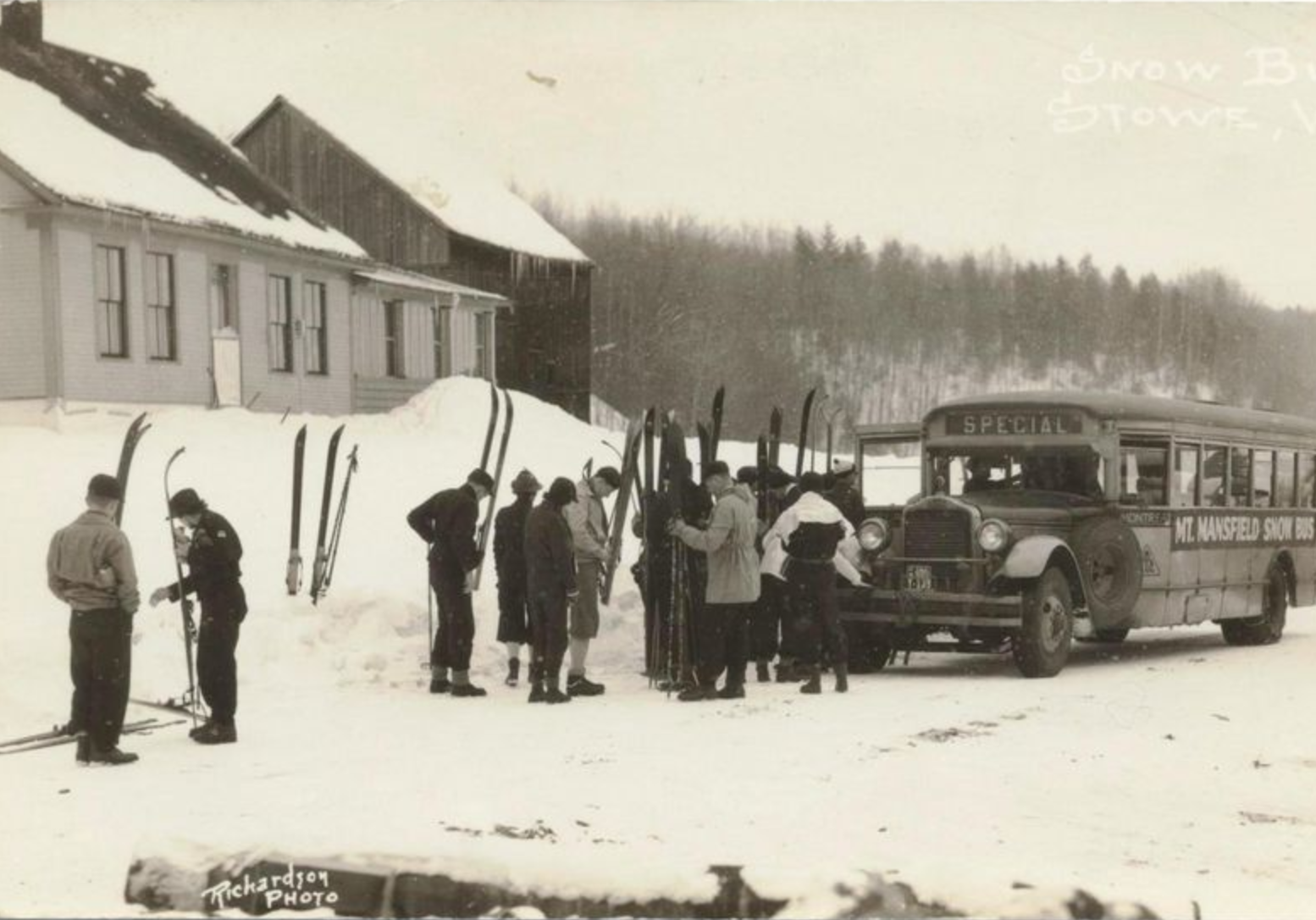 History Oriented Events
Memorial Day – Last Monday in May
Waterbury Historical Society's, Memorial Day Ghost Walk in a local cemetery, 11:00 am. Learn about Waterbury's history one person at a time. Family friendly, rain or shine.
2nd Friday in July
Morrisville's Noyes House Museum Ice Cream Social and Open House. Free ice cream, tours, events and more.
Every Tuesday in July and August
Tuesday Night Live, 6-8:30pm. Live music, free, rain or shine. Located at Johnson Elementary School. Johnson Historical Society sells homemade pies.
2nd Wednesday Every Month
Cambridge Historical Society Educational Programs, 7:00 pm.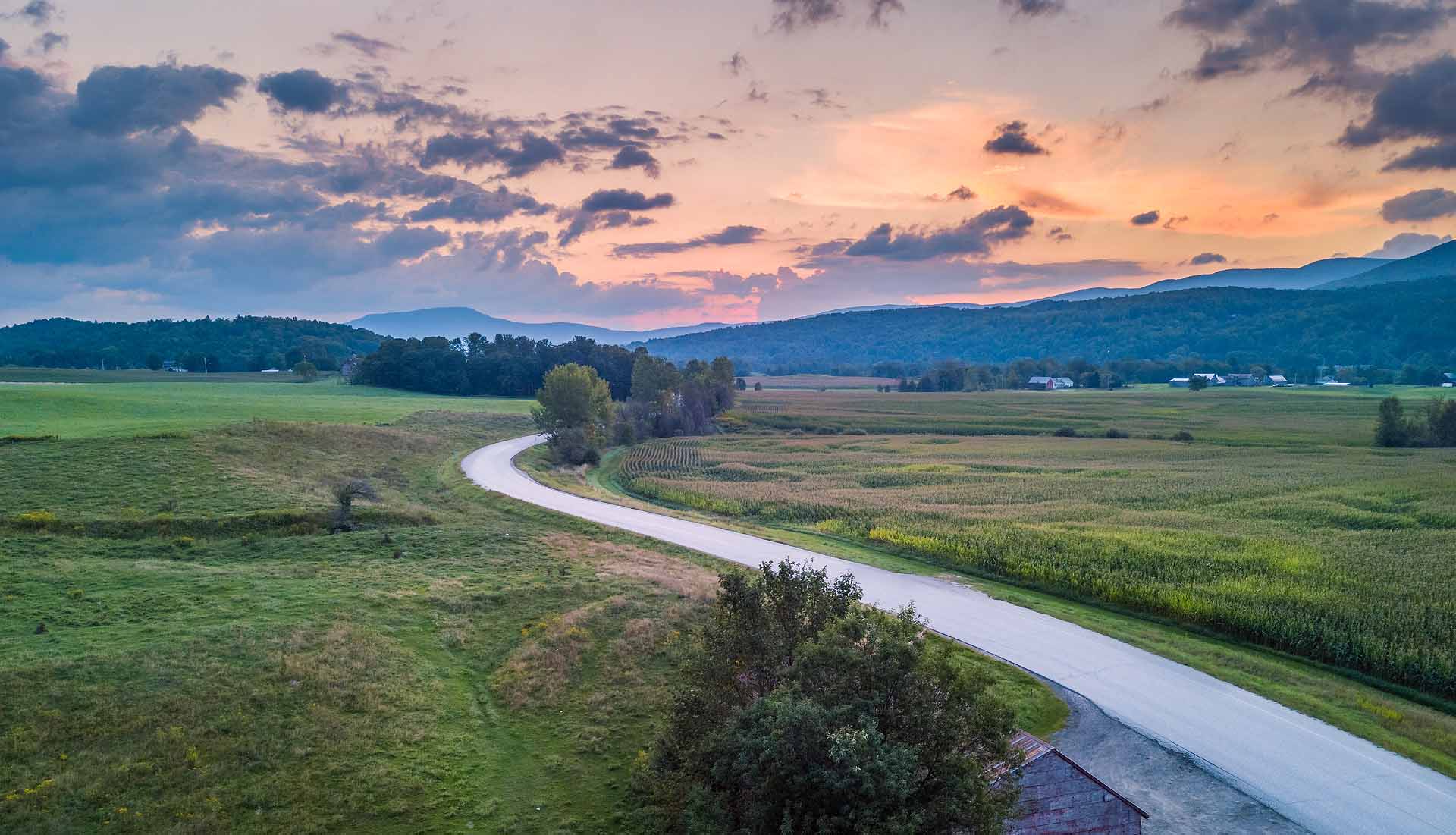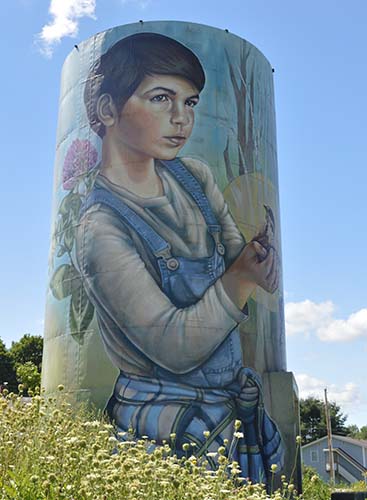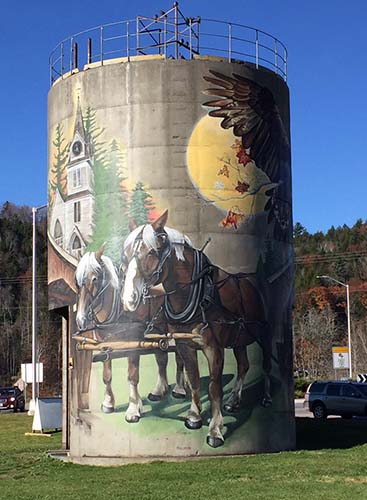 Farms and Food
A walk along any of the trails in Byway forests will reveal stone wall testimonials to land-clearing and pastures dating from the nineteenth century. Farms in Vermont produced much of the wool, grains and dairy products that clothed and fed early settlers and served as cash crops for entrepreneurs.
Early Subsistence Farming
Had you been standing in the vicinity of the Little River Historic Area in the late 1800s, you would have been in the midst of a thriving farm community. At that time, families raised crops and livestock on the hillsides, since valleys were prone to flooding. Now, a winter snowshoe or ski through wooded trails like those at Little River will reveal homesteads where farmers raised and grew their own food.
Most c.1800 homesteads in villages like Johnson, Morristown, Hyde Park and Cambridge were micro-farms. Families raised and processed much of the food they consumed on a year-round basis.
Legacy Economy
Self-sufficient farming was important to early settlers though it eventually gave way to commercial agriculture, the rise and fall of the "sheep mania" interest in sheep farming, and the dairy industry.
Lumber and agriculture stand out as the essential industries of the Green Mountain Byway during most of its history. In particular, the cleared land supported dairy farming over time.
Though many farms have been sold, there are still several working farms along the corridor. The four working dairy farms in Stowe currently produce more milk than any other time in history.