Submitted by: Meredith Birkett, Johnson Village Manager
Summer weather is making its way to the Green Mountains. To take full advantage of Vermont's amazing summers, many Vermonters and visitors enjoy taking a dip in a local swimming hole. In Johnson Vermont, we have many opportunities for fun in the water.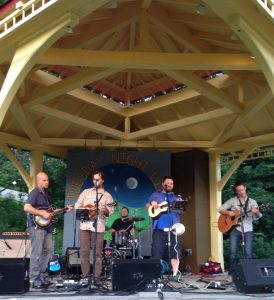 First stop in Johnson should be Beard Park on School Street. This park has been a historic swimming hole for many years. It was once private land where the owners had allowed the public to enjoy the Gihon River, and the family recently worked with the Town and the Vermont River Conservancy to create this permanent public park. It boasts a picnic area that overlooks the falls and a wide swimming hole below the falls.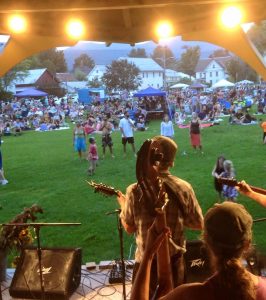 The next swimming hole is at Journey's End on Plot Road. This park encompasses a beautiful short hike through the woods before arriving at an amazing cascading series of waterfalls and a large pool for swimming. While visiting the water's edge walk down river to see the faerie village built by the Johnson Public Library youth group.
If you are looking for other river sports like kayaking, check out the recently improved boat launch at Sloping Falls on River Road East. From here you can row down the river to visit several great hard to reach fishing spots and more advanced paddlers can tackle the river through Ithiel Falls.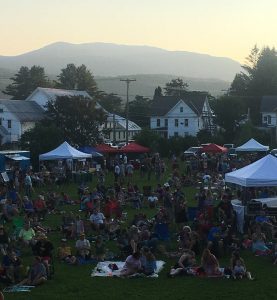 While you're in Johnson this summer be sure to take in Tuesday Night Live at Legion Field on School Street, every Tuesday night in July and August. The long running free concert series is the jewel in Johnson's summertime activities. A wide variety of food vendors and amazing bands attend every week rain or shine. Stop by for homemade pies from the Johnson Historical Society or Nepalese curry or anything in between and you'll be amazed at what you can find in our little town. Stay for the amazing and talented bands who always put on a terrific show. The band schedule is available here. Meet the locals, relax, and enjoy yourself at this dog and family friendly summer-time tradition.  For more information on all the great places to go and things to do in Johnson, check out our Local Attractions Flyer!