Submitted by: Ron Rodjenski, Hyde Park Town Administrator
SUGARING SEASON
Take a side road to the Sugar Shack
March 21 and 22 is the 2020 Maple Open House Weekend – Many locations along the GMB are registered to be open to the public. View more information is here.
Hyde Park's scenic roadways include three state highways – Route 100, 100C and Route 15. The side roads off the state highway system provide access to many hidden agricultural businesses and small businesses. Including Ten Bends Brewery  near Lamoille Valley Chevrolet, the Fork & Gavel Café near the Lamoille County Courthouse (a National Historic Landmark), Custom Metal shop and Gihon Millworks.
PIES AND PUPPETS ON MARCH 14, 2020
One of four annual community events held along Main Street is the recently updated spring puppet event. All ages will find yummy treats and fun shows to kick off the spring season. The town library on Main Street also has events each day which can be viewed here.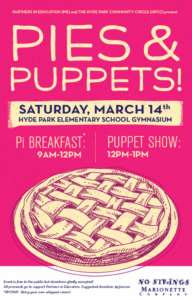 FREE BILL MCKIBBEN TALK ON MARCH 12, 2020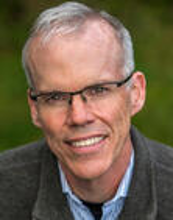 Bill McKibben, Vermont Author, Environmentalist and Founder of 350.org, will talk about "The Biggest Thing in the World–A Report from the Front Lines of the Climate Fight." This is a free program, open to all and is sponsored by Lamoille Neighbors and the Lanpher Memorial Library.  Copies of his books will be available to purchase at the event.
The event will take place on Thursday, March 12, 2020 at 6 p.m. at the Green Mountain Technology & Career Center (738 VT-15, Hyde Park).
COMMUNITY REPORT – BETTER CONNECTIONS
The final report from a year long transportation and economic development study has been posted here. The Hyde Park Main St. Action Plan is complete! This master plan marks the end of 16 months of effort from community volunteers, consultants and stakeholders, as we worked to identify the key investments that should be made in the Village and Town to encourage economic vitality, active recreation and community building.
The Plan includes a review of how far we've come, with a look at all of the exciting and enjoyable public engagement that took place, a deep review of our "existing conditions," the process we used to develop our action items and, of course, the action plan itself. The tasks set forth in the Action Plan focus on six priorities:
Leadership and Community Building
Prioritizing Pedestrians
Building "Green Streets"
Supporting the Local Economy
Enhancing existing assets
Digging Once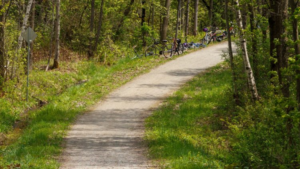 One event last summer that came out of the Better Connections work will continue this spring (as soon as snowmelt is complete) and that is the very successful "Pop-Up History Trail". Residents and visitors can walk or ride to most sites along Main Street and on the Lamoille Valley Rail Trail to view the blue display boards which contain historical facts and photos of that place. View more information and an interactive map.