Submitted by: Brian Story, Johnson Town Administrator
The Lamoille Valley Rail Trail (LVRT) is New England's longest trail. It is a year-round recreation path available for use all year long. Right now the trail is a great for walking, running, and cycling. Soon it will transition over for snowshoeing, cross-country skiing and snow-mobiles. Please park in Old Mill Park at the end of Railroad Street to access the trail. While you're at the park keep an eye out for community events like out Daylight Savings 5k Fun Run.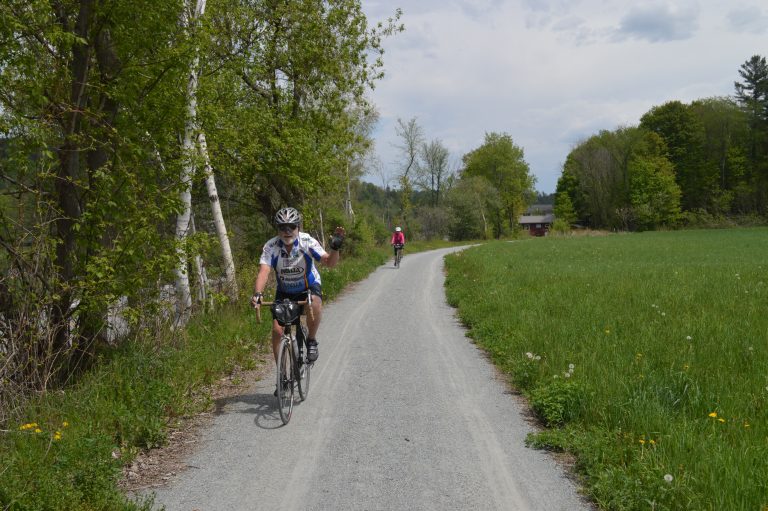 The Long Trail is a 272-mile footpath that begins near the Vermont-Massachusetts border and traverses Vermont and its highest peaks, ending at the Canadian border. Following the main ridge of the Green Mountains, the Long Trail offers a wide variety of terrain for beginner and experienced hikers alike. Parking to access the Long Trail is available in a parking area off Route 15 in Johnson west of the Village.
Visitors should also shop at our local businesses, like Johnson Farm and Garden and Forget-Me-Not Shop, to get outfitted for the fall and coming winter weather. Enjoy a wide and affordable selection.
For days with inclement weather, please consider the cultural experiences in Johnson. Check out the Vermont Studio Center and look for talks and installations open to the public. Visit the Johnson Historical Society for historical artifacts and local experts to help understand their significance. And be sure to check out the Northern Vermont University Event Center to find educational opportunities, plays, and guest speakers to learn and enjoy.
Whatever you're looking for, you can find it here. Remember, there's something happening in Johnson.