Submitted by Discover Waterbury
Waterbury's vibrant art and music scene infuses the town from one end to the other. Time spent in town needs to include visiting our unique independent stores exhibiting and selling the work from local and Vermont artists, listening to music offerings at local restaurants, exploring our public art locations and discovering all that we have to offer.
Start by visiting Axel's Gallery and Frame Shop where exhibits change often and challenge the viewer to see the world from a new perspective. A stop in either Stowe Street Café or Proud Flower will wow you with an array of work from artists across the state. While in town take the opportunity to visit artists at work in their studios. Stop by Jeremy Ayers Pottery Studio to see him creating beautiful, utilitarian pieces you will use every day. Tabbatha Henry's studio is resplendent with her stunning ceramic luminaries.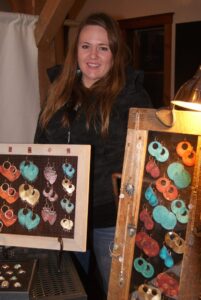 A walk through downtown will bring you to two special public art pieces. The Waterbury Special, made by Phillip Godenschwager and installed on the railroad bridge at the entrance to town in the fall of 2018, is the product of a community wide partnership. At the Waterbury Train Station, you will find Sarah-Lee Terrat's mural showing a 1930's streetscape of town. Other public art pieces can be found at the Waterbury Municipal Center and outside Stowe Street Café.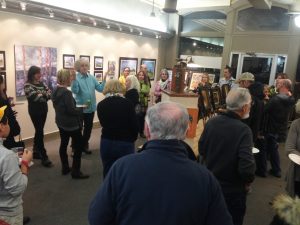 Music and performance can be heard all year long in Waterbury. Zenbarn and The Reservoir Restaurant and Taproom host live artists on weekends. Seasonally, Axel's hosts the Music in the Alley series during the summer while the local Rotary Club brings music to the weekly Concerts in the Park series in Rusty Parker Park on Thursdays from mid-May through mid-October. Theater abounds year-round at the Grange Hall Cultural Center and during the summer at the Waterbury Festival Playhouse.
Book readings, storytelling events and more music can be found on the packed schedule at Bridgeside Books. The Waterbury Public Library also serves as an arts venue hosting creative arts workshops and performances all year long.
A highlight of the year is the Waterbury Arts Fest, held every summer in July. This two-day event brings 100 artist vendors from across the state and New England for a fabulous outdoor art market along Stowe Street and Bidwell Lane. The Friday night before includes music, dancing, fabulous food and a classic beer garden for a perfect evening of family fun.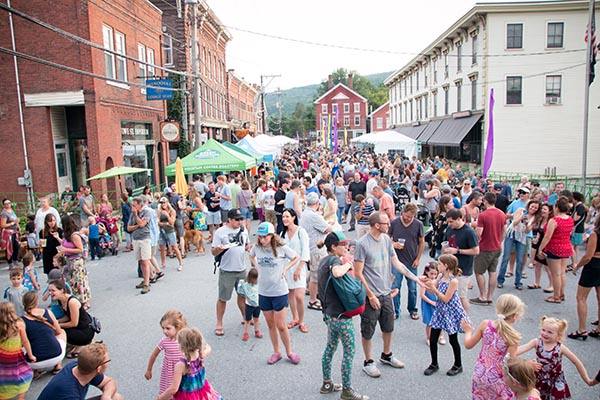 It's impossible to list everything to do around the arts in Waterbury. You'll just have to stop by for a visit and discover it all for yourself! Visit DiscoverWaterbury.com for complete info.